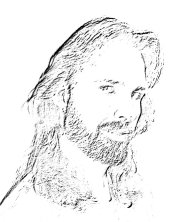 ---
POETRY
---
In the following pages are some of the most personal expressions of my inner being. Many of these poems capture very emotional moments in my life, much like a photograph would capture a single physical moment in time. I often write poetry when at the extreme of an emotional wave, be it joy or sorrow. While some poems won't require any kind of explanation, there are certain ones that I've added notes either before or after in order to provide additional information. I have several unfinished poems, but will post new ones when they are completed.
For other aspects of my creative side, see my music and paintings pages.
All poetry posted here is written by me, protected by copyright law, and the copyrights are registered with the Library of Congress U.S. Copyright Office.
---
---
If you would like to read more, please visit the Lyrics page, where I have poems that were written as song lyrics.
---
Change your Cookies Preferences
---